Lotus Esprit Respray
The time had come for the Lotus Esprit Turbo to have a respray. Years of stone chips and crazing had taken it's toll on the paintwork and the rear buttress were beginning to fade (a common problem with red Esprit's). So the decision was made to have a full body respray. The other things to decide was whether to keep the car original (as per 1987 Turbo spec) and keep the vulcan grey valance. Well I decide to go for the 1988 spec and respray the whole car. So the car was given to Astral Automotive to undertake the work.
Here is the stage by stage process of respraying the car.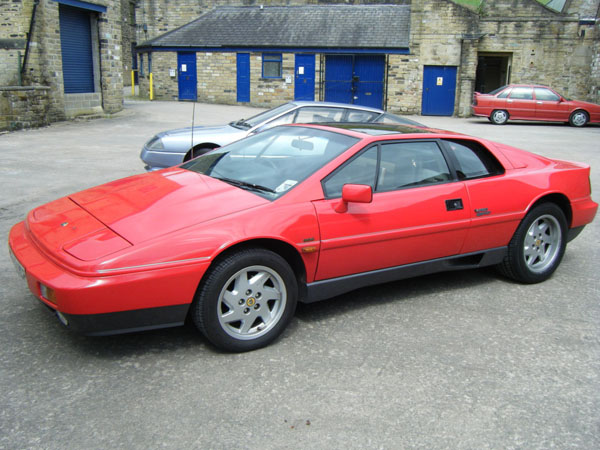 Inspection of the car in good daylight to identify damaged areas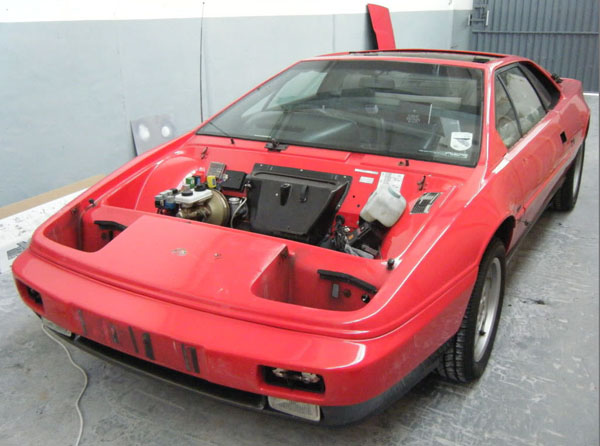 Sunroof,mirrors,handles, headlamp pods etc removed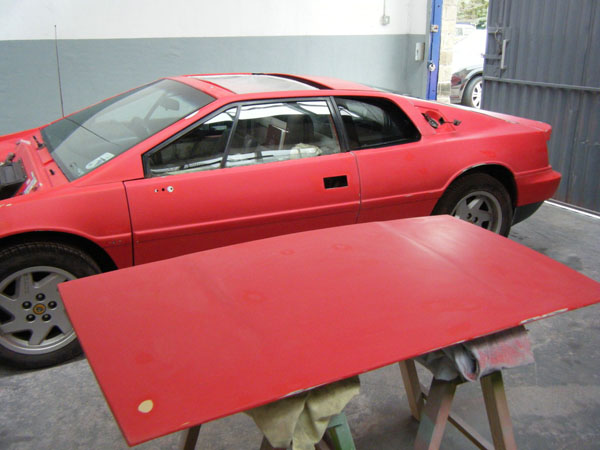 Cracks repaired and all pannels sanded ready for primmer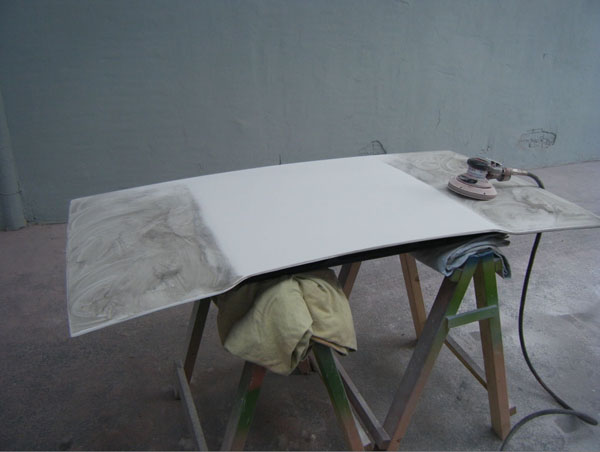 Black guide coat applied and block sanded by hand. black guide coat applied again and all areas machine sanded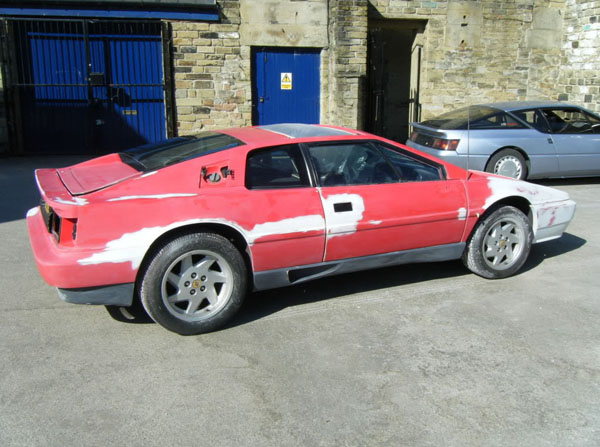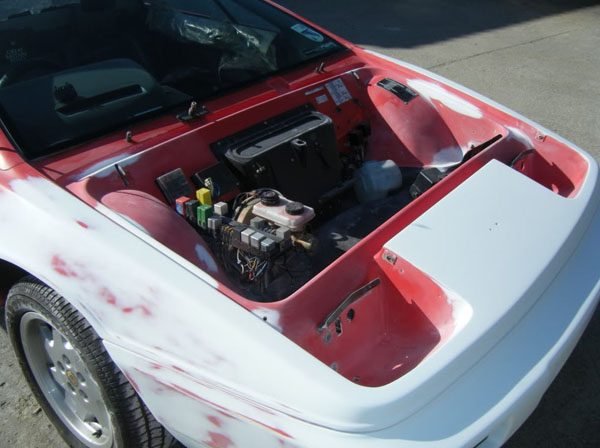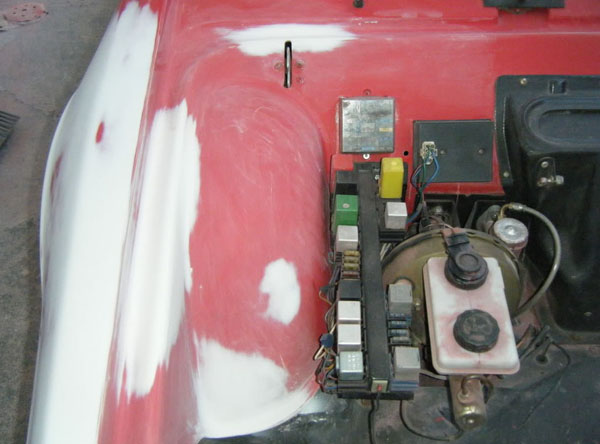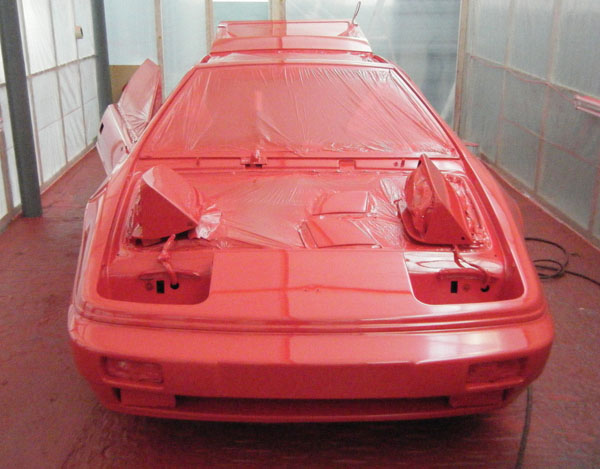 The car was then cleaned, masked, and then painted. 2 full coats of red 2k folllowed buy 1 fullcoat of 2k clear laquer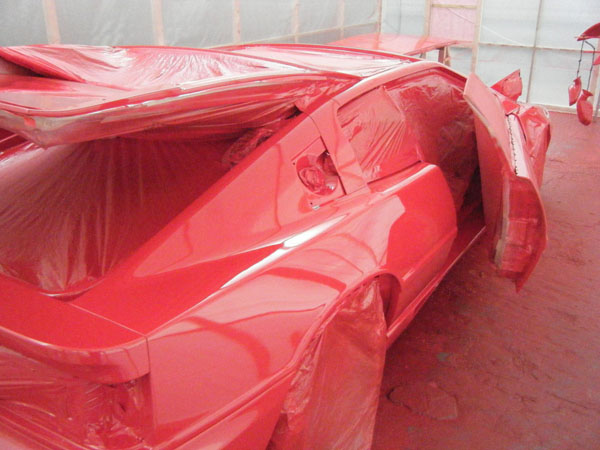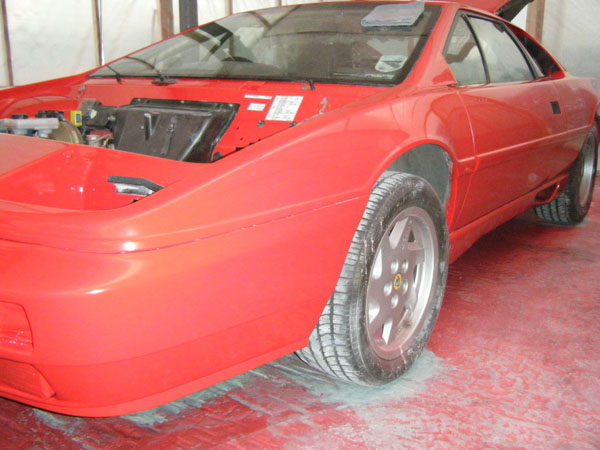 The car was then unmasked and given its first machine polish.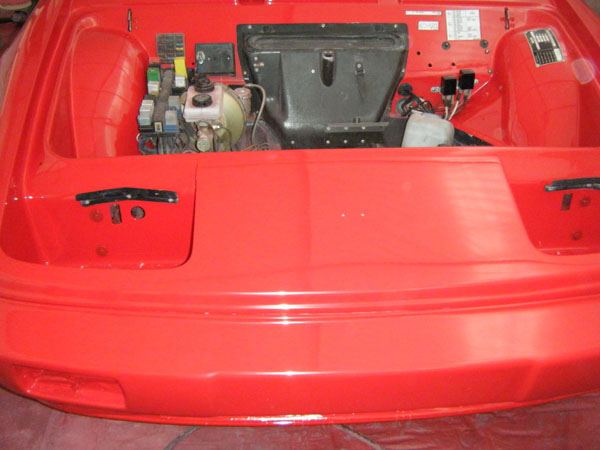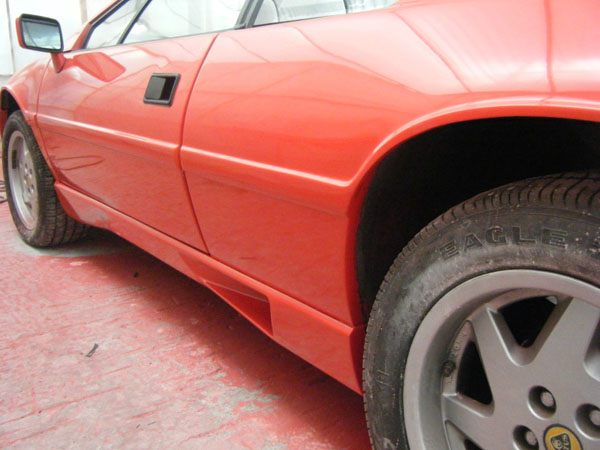 All parts refitted. All satin black areas painted, and a final machine polish carried out.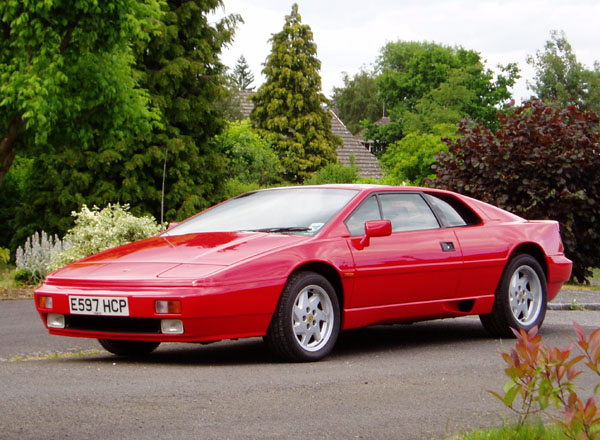 Here is the finished result. The paint work looks superb. Well done Astral Automotive for a fantastic job.
Astral Automotive can be contacted via email: andy@astralautomotive.co.uk