Lotus Esprit
Classic & Sportscar
by Mark Hughes, photos: James Mann. March 2000
Hallmarks of any mainstream Lotus are cutting-edge styling, rust-free bodywork and vivid acceleration, achieved through a gutsy power unit and lightweight engineering. The Esprit fits that tradition perfectly, Turbo versions in particular satisfying any performance freak with their 150mph capability. But any of the myriad Esprit versions, with their race-bred mid-engined configuration and Dan Dare looks, are so enticingly inexpensive to by – just £5,000 for a decent S1 or £15,000 for an SE Turbo – that you wonder why anyone should want to opt for a Porsche or Ferrari instead!
Owners views
If accountant Nigel Hawkins' experience are anything to go by, running a classic Esprit as daily transport makes good financial sense – as well as being fun. His non-turbo 1989 car, which has done 60,000 miles in five years, has been such a dependable companion that he now wants to upgrade to a more recent Turbo.
Nigel admits that servicing hasn't been that cheap compared with a modern car, but low depreciation counterbalances this to give an annual running cost (excluding fuel and insurance) of £2,000. Servicing accounts for £1,400 (including £300 for tyres), while depreciation runs at £650 a year (the car cost £14,500 in 1994 and should command £11,000 now).
The only significant problem in service has been an exhaust gasket failure (manifolds can crack because of water from the rear wheels splashing on to them), while problems with electrical components, particularly window motors, seem to be a feature of Esprit life.
University lecturer Aubrey Arrowsmith owns possibly the best original Esprit Turbo there is. His black 1989 car, which features in our Porsche 944 Turbo comparison, has only 2,500 miles on the clock and every detail – right down to the last nut and bolt – still looks factory-fresh.

Body, style and interior
If you're tempted by an Esprit, style is sure to be one of your priorities. When first seen in concept form at the Turin Show in 1972, Giorgio Giugiaro's dart-shaped outline was breathtakingly modern; in the early years buyers really could believe they were driving a vision of the future. The looks dated as years passed but, in 1987, in-house designer Peter Stevens produced an inspired update that gave the car a new lease of life; production of this softened shape continues to this day (production finished February 04). They're all great cars, so choose the style you prefer: the classic '70s evocation of the original or the contemporary resonance of the post-1987 look.
Glass-reinforced plastic (GRP) body construction is one of the Esprit's best virtues. As will all post-1975 Lotuses, bodyshell manufacture used the vacuum-assisted resin injection (VARI) method, whereby two huge 'bathtub' moulds produce upper and lower body halves that are bounded around the waistline. This Lotus-patented process makes for an exceptionally strong, simple and durable structure that's almost immune from the stress cracks found on earlier Lotuses – typically at panel corners and from stone impacts in the wheelarches. The body just seems to last and last, the only problems arising from cash damage. Bolted-in door beams and an integral roll cage add to strength. The entire structure is actually quite heavy by Lotus standards, as anyone who has ever pushed an Esprit can testify. Equally resilient is the backbone chassis that's bolted beneath the bodyshell – although an accident can cause distortion – and corrosion occurs on pre-galvanised S1/S2 models. A chassis should never be repaired because rigidity and strength are compromised: the solution to any alignment or rot problems is always to fit a new galvanised chassis, which is likely to last almost indefinitely. One benefit of an Esprit is that 'rolling restoration' is feasible: the condition of a mid-priced car can be improved in stages, as and when money allows.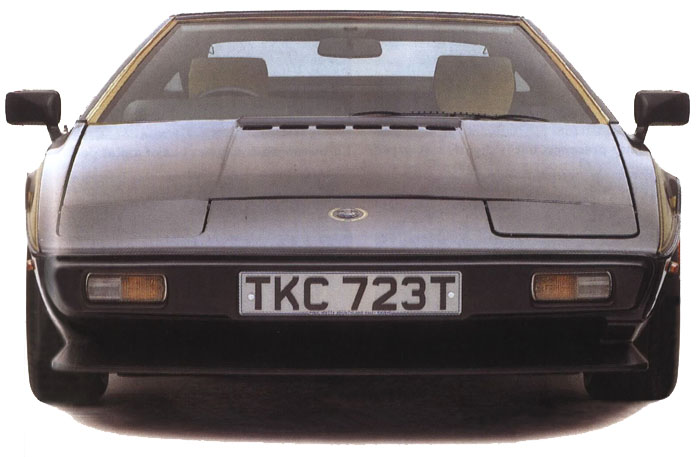 Bonded 'screen seal on S1/S2 models was high-tech for the time, but 'Solbit' method hasn't lasted well: these early cars often need resealing. Also check dash' and footwells for damp-induced deterioration. Softness of aluminium trims around front and rear 'screens on all Giugiaro cars means they can't be re-used when replacing the glass.
Low-slung seating, spaceship design and sometimes adventurous materials make an Esprit cabin very inviting and purposeful, but condition affects value. Leather (available as 'half' or 'full') can become worn and cracked on high seat edges (particularly on the driver's side), while pale colours can look soiled. Seat inserts were initially plaid fabric, then Marquasite (similar to crushed velvet). Full-size glass sunroof (available from the S3) is a nice option. Turbo SE is a top-sec car, with burr walnut dashboard, full leather and air conditioning.
Paint quality can remain good, but red seems prone to oxidising and fading. Stone chips on the nose are common, but easily rectified by a front-end respray as and when it can be afforded – a beauty of GRP. Localised blowing-over is no good: old paint must be removed before new is applied. An S1 may display damage near the front of the bonnet, which can hit raised headlamp pods when opened; bonnet hinges were consequently modified for the S2.
Poor accident repairs are the only fear with body, Good workmanship should be invisible and long-lasting, but corner-cutting in bonding or repainting will be revealed by paint problems, poor surface profiles and even splits; check wheelarches particularly carefully. Lotus makes all GRP panels, so anything from a front corner to a full bodyshell can be replaced new; secondhand panels keep costs even lower.
Chassis corrosion can occur on a pre-galvanised backbone (S1/S2), particularly at the top, where an insulating layer of felt absorbs moisture. Upper parts of the chassis are impossible to see, but tapping with a hammer provides clues: anything other than a crisp 'clang' suggests rotten metal. Galvanised chassis were fitted to all post-1981 Esprits, and are now often found on earlier models as replacement units; these simply don't rust, even nearly 20 years on. A chassis must be inspected on a ramp.
Star-shaped cracks are sometimes found on the nearside rear wing, as a result of something loose and heavy sliding across the boot; the offside wing is protected by the battery.
Chassis replacement sounds horrendous, but the cost isn't eye-watering compared with a job of similar magnitude on a steel-bodied car. Around £3500-£4000 is the realistic all-in cost when a specialist does the job: this breaks down to £1400-£1500 for the chassis itself (depending on model), £1000 for labour, and £1100-£1500 for ancillary work that's wisely done at the same time (for example, replacement of suspension bushes, brake pipes and steering rack).
Powder-coating on window frames wasn't of the best quality, so the surface often breaks down, allowing corrosion to set in. A new finish can be applied if caught early enough, but replacement frames are available.

True to its record of nearly 30 years in service, Lotus' twin-cam four-cylinder is a jewel. Through the period covered here, it comes in three variations: type 907 2-litre, type 912 2.2-litre the type 910 2.2-litre turbo. All last reasonably well, reaching about 100,000 miles before overhaul is necessary, provided they are serviced properly (every 6000 miles) and driven with respect (gently until warm), so get as good a picture as possible of an individual car's history. The high compression (HC) engine used from '86 is significantly stronger, thanks to improved cam belt, carriers and covers, plus pistons (Mahle forged aluminium rather than cast), liners (Nikasil instead of cast iron) and turbo installation.
One tip when buying is to ask the vendor to start the car from cold. Apart from watching the exhaust, check that the engine is fired with minimal revs – a sign of sensitive treatment – because the position of the oil pump, high on the engine, means that it takes a long time to draw oil from the sump. Some big-end noise is inevitable during the first few seconds, but excessive rattling tells a story. To minimise this trait, it's also important that the engine has a Lotus-supplied oil filter, containing an anti-drain valve. Oil pressure when warm should be 35psi and 3500rpm.
Engine temperature and evidence of overheating need to be assessed. Radiator and fan specification were updated several times to cure marginal cooling, but , as a car ages, water system problems can develop and the all-aluminium engine can get too hot, leading to head gasket failure and even a warped cylinder head. The radiator's low-slung position in the nose also makes it vulnerable to damage, allowing water to leak out unnoticed.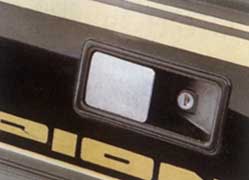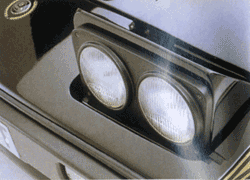 On pre-HC engines, which have a square-tooth cam belt and an automatic tensioner (the first year of the S1 is an exception with a manual tensioner), play develops in the tensioner and eventually the belt jumps off the gears. The belt must be changed every 24,000 miles, whereas the interval for HC engines – with a round-toothed belt and manual tensioner – can stretch to 36,000 miles. Pre-HC Turbos have an external wastegate with inefficient lubrication, resulting in a tendency for the wastegate valve to stick (especially on cars used infrequently) and sometimes the surrounding area of manifold to crack. If the valve sticks shut, the engine will perform well – until it breaks a piston. If the valve sticks open, the engine will feel sluggish because boost is constantly dissipated. The HC wastegate, by contrast, is built into the turbo unit and is fairly trouble-free.
On earlier cars, 2-litre type 907 engines tend to leak oil from the cam carriers and covers, causing smokiness when drips fall on the exhaust manifold. Don't be tempted to prevent leaks by tightening the cam carriers (threads in the aluminium casting will strip) or the covers (these will distort). The first 2.2-litre engines in the 'S2.2' have mostly had to be rebuilt because of inadequate oil feed to the rear main bearing. On cars built before the early '80s, the oil cooler is in a void near the offside rear brake disc, making it vulnerable to stone damage.
Some points across all models are that tappets need to be checked regularly (valves can burn out fairly quickly if they're tight), engine mounting bolts can break, and exhaust manifolds can crack.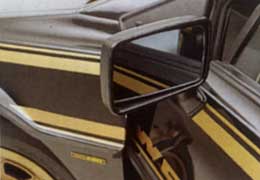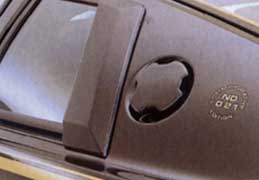 Technical Problems

S1/S2 rear suspension design creates an unfortunate appetite for driveshaft Ujs and outer wheel bearings, owing to the fixed-length driveshafts serving as upper suspension links. Avoid continuing problems by fitting correct greasable Hardy Spicer Ujs (not cheap substitutes), and greasing them regularly. Wheel bearings (Maxi fronts) come with insufficient grease in the ball-races, so more should be added; to avoid pressure on the bearing, fitting is best done by chilling the bearing and heating the rear casing. The S3's revised rear suspension, with top links and CV joints, is trouble-free.
Double-wishbone front suspension can be troublesome on cars built before 1985, when Toyota parts were introduced. This later, maintenance-free set-up is brilliant thanks to improved geometry, giving better turn-in and lighter steering. Earlier suspension is Elan-like, with turnnions that need regular oiling (not greasing). Lower wishbones can sometimes crack near anti-roll bar mountings.
Steering rack is prone to wear on all cars, but the different rack of S3 and later models suffers the worst: wider wheels and tyres put more load into it. Steering column Uj on S1/S2 Esprits tends to seize if not greased at service intervals.
Five-speed gearbox is from Citroën-Maserati on Giugiaro cars, Renault 25 on Stevens versions. Earlier unit can suffer spigot bearing failure from lack of grease, leading to gears becoming difficult to disengage and noise when releasing the clutch; 'cross-rod' parts of rod-and-cable linkage can also become stiff. The Renault 'box and its cable-operated linkage are more durable. Clutch slave cylinder has a short life on earlier cars.
Handbrake can seize as there's no provision for lubrication. Lever is located in the sill, where it catches trouser-legs (until a fly-off version came along in 1985) and gets kicked, sometimes leading to mounting breaking away on S1/S2 models; a strengthened mounting was introduced for the S3.
Electrical equipment needs thorough checking, although reliability was progressively improved. High engine-bay temperatures on S1s (and to a degree S2s) account for some problems, such as short coil life. Fuses are in the glovebox, where they can get knocked when stuff is thrown in. Window motors are prone to corrosion and seizure because water leaks past the seals at the base of the door glasses.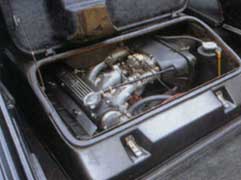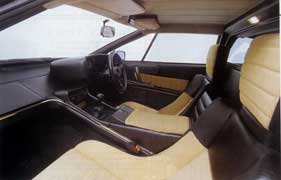 Market view

It's a rough rule with Esprits that values reduce as you go back in years, so an S1 or S2 – values for which are much the same – is the entry level. It can be argued that prices of about £5500 for an average car and £7000 for a cracker are quite low for the first editions of a car that's still being made (production finished Feb 2004), when you consider that many other classics – E-type and XK120 are great examples – are worth the most in their earliest form. Early Esprits, of course, are the most flawed, but the tide of values might turn in years to come.
The marketplace takes a jump with some of the scarce models that followed, although the 'S2.2' (only 88 were made) is an exception because it isn't highly regarded. The two jewels are those dressed in Lotus F1 colours, top-end values being £12,500 for an S2 JPS and £16,000 for an Essex Turbo. Interiors were special features of these models, so good originality inside is important: a JPS is trimmed in black leather with yelloy ribbed velour inserts, while an Essex Turbo has red leather (which can fade to orange) and a roof console containing a radio and tape player.
Subsequent Giugiaro-shape Turbos peak at about £10,000 for a non-HC and £13,500 for an HC, such is the perceived advantage of the 1986 engine revisions; and most of these later models seem to have been kept in good condition. Normally-aspirated S3s trail by a few thousand and make excellent buys at between £7,000-£9,000 for honest examples that should need no work.
Prices jump for Stevens-shape cars, with an early Turbo at £9,000-£11,000 and peaking at £16,000; normally-aspirated models are naturally cheaper, by about £2,000. The 264bhp SE can climb as high as £20,000, but £14,000-£16,000 is a reasonably safe range in which to buy.
Most earlier Esprits are still largely original in condition, but a few are now being restored. The range of usage experienced by the cars is enormous: high-milers often had business use (in all weathers) through their early years, but some have been driven sparingly since new. Ideally you want a car on which care and money have always been lavished – the kind of owner who wants to run a flash motor on very little money leaves a legacy of neglect. The old adage 'buy the best you can afford' definitely holds good with the Esprit.
A final tongue-in-check point. Don't buy when the film Pretty Woman, which features an Esprit in its opening sequences, has just been on TV; would-be Richard Geres tend to go into Lotus dealers looking for the essential accessory to seduce their own Julia Roberts. For that matter, the same probably applies to The Spy Who Loved Me and For Your Eyes Only, in both of which 007 drives an Esprit.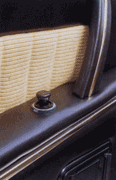 Conclusion

Apart from driving one, the best thing about owning an Esprit is its relative immunity to decay. Yes, an abused engine or gearbox can give trouble, but any cared-for car – particularly post-'81 models – should be a safe but exciting place to park your money, thanks to the durable GRP body and a galvanised chassis. As long as you seek expert confirmation before thinning your wallet, you shouldn't go wrong with an Esprit. It's such an inspiring car to be in, to be seen in, and to have on your driveway. Like Ferrari, Lotus was a Grand Prix force when the Esprit was in it's heyday, and that attached glamour alone is convincing proof of our belief that connoisseur interest in this enduring design can only increase.

Which is Which?

Giugiaro Shape

S1 June 1976 to May 1978, 1973cc, 160bhp @ 6200rpm, 140lb ft @ 4900rpm, 124mph, 0-60mph 8.4secs (autocar figures). Production 744.
S2 June 1978 to January 1980 Revised front spoiler, air ducts behind rear side windows, numerous interior changes (new Smiths dials different switchgear, trim), Speedline alloy wheels. Production: 1060.
S2 JPS 1978-79 commemorative model in black with gold detailing: three-spoke 'wheel instead of two-spoker. Production: thought to be 147.
S2.2 February 1980 to March 1981, 2.2-litre (2174cc), 160bhp @ 6500rpm, 160lb ft @ 4900rpm, 138mph, 0-60mph 6.7sec (Lotus figures). Galvanised chassis. Production: 88.
Essex Turbo, February 1980 to April 1981 Limited-edition Turbo in Essex livery (Lotus' GP sponsor), 210bhp @ 6250rpm, 200lb ft @ 4500rpm. Dry-sump lubrication, roof console and Compomotive split-rim alloys, 150mph approximately, 0-60mph 5.6secs (Motor). Production: thought to be 100.
S3, April 1981 to October 1987 Significant chassis/suspension changes (as per Essex Turbo) plus many cosmetic revisions, 135mph, 0-60mph 6.5secs (Autocar & Motor). Production: 767.
Turbo, April 1981 to October 1986 Cheaper 'production' version, with reduced trim spec; except for earliest models, all have wet-sump lubrication, BBS wheels. production: 1608.
Turbo HC, October 1986 to October 1987, High-compression version (up from 7.5:1 to 8:1), with Mahle forged pistons and new exhaust manifolds, 215bhp @ 6000rpm, 220lb ft @ 4250rpm, 152mph, 0-60mph 5.5 secs (Lotus figures). Production: n/a (but 40 anniversary cars celebrating 21 years in Norfolk).
Stevens Shape

NA, October 1987 to September 1990 (no normally aspirated Esprits after this date). Engine improvements brought into line with Excel, 172bhp @ 6500rpm, 163lb ft @ 5000rpm. Gearbox from Renault (previously Citroën) on all new-shape cars. Production: n/a (10-15% of total).
Turbo, October 1987 to 1991 Engine as previous Turbo HC. Production: n/a
Turbo SE, May 1989 to 1992 Chargecooled derivative, 264bhp @ 6500rpm, 261lb ft @ 3900rpm. Aerodynamic revisions, best interior, 159mph, 0-60mph 4.9secs (Autocar & Motor). Production: n/a
Turbo SE 'Highwing' October 1992 to 1993 Race replica with large rear wing and revised interior to give more room. Production: 20.
Note:evolution continued in the '90s; highlights are S4 from 1993, V8 from 1996, GT3 from 1996.