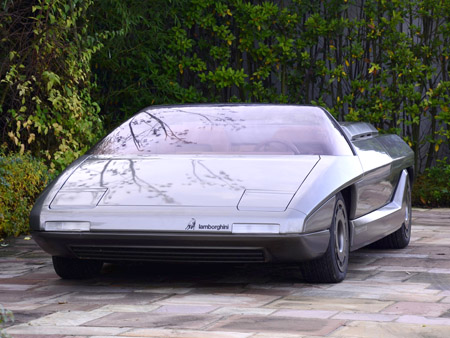 Lamborghini Athon
The Lamborghini Athon was a concept car designed by Bertone which made its public debut at the 1980 Turin Motor Show.
The Athon was introduced during a very troubled period in Lamborghini's bumpy road to success. In fact some believe that if the Athon concept hadn't been favorably received by the motoring press and public, it could have been the end for Lamborghini!
Thankfully however the Athon did grab people's attention, and for the right reasons. Sure it looks incredibly dated and a bit dull by today's standards. But at the time it was what dreams are made of.
Based on a platform borrowed from the Lamborghini Silhouette, the Athon featured a mid mounted, 3.0 litre V8 engine which produced 265 horsepower and allowed for a 161 mph top speed. Unlike today's AWD Lamborghini monsters, the power was sent exclusively to the rear wheels using a 5 speed manual gearbox.